Heidi L. Sensenig, O.D., M.S. FCOVD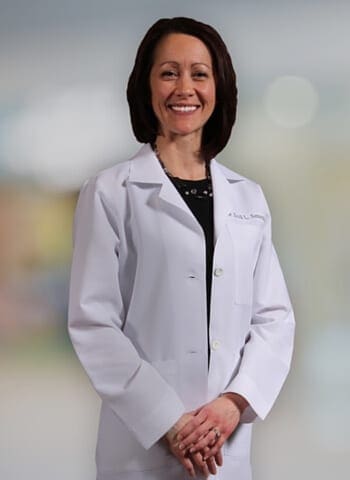 Dr. Sensenig brings a unique educational and clinical background to our practice. A confident professional, Dr. Sensenig has a gentle approach to patient care that earns the admiration of her pediatric and geriatric patients. She earned a B.S. in Occupational Therapy at Elizabethtown College in Lancaster county. After practicing as an OT at the Neuro Service at Hershey Medical Center, Dr. Sensenig earned a B.S. in Visual Science, an M.S. in Low Vision Rehabilitation and an O.D. degree from the Pennsylvania College of Optometry at Salus University in Philadelphia. In 2018, Dr. Sensenig was inducted as a Fellow of the College of Optometrists in Vision Development. She currently serves as a member of the Allied Health Medical Staff at Penn State Health St. Joseph Medical Center (inpatient consults and Emergency Department eye care).
Dr. Sensenig enjoys primary eye care with special interest in neuro-ophthalmic and binocular vision disorders, low vision rehabilitation and pediatric eye care. She is recognized for her expertise in improving visual function in patients who suffer from stroke, traumatic brain injury, post-concussion syndrome and visually related academic disorders. Dr. Sensenig offers free vision and eye health exams to infants ages 6-12 months old. She is a VisionUSA doctor who provides free eye care to the working poor who are screened and referred by the Salvation Army.
Dr. Sensenig has lectured on a number of ocular disease topics and enjoys presenting to lay and professional audiences. She is an active member of our community serving a number of organizations including the Vision Resource Center of Berks County as a member of their Board of Directors and the Falls Prevention Committee of the Pennsylvania Injury and Violence Prevention Network.