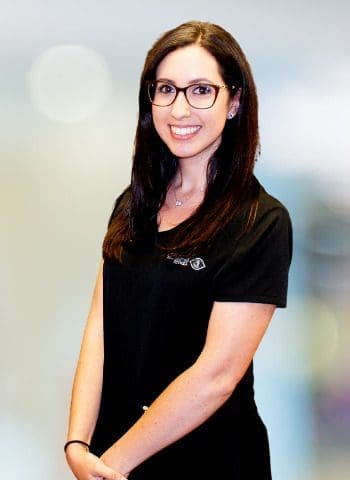 Rebecca L. Armagno, OD is the newest member of our professional team, bringing her extensive educational and clinical training to Berks County.
Dr. Armagno earned a B.S. in Integrative Neuroscience from Binghamton University in New York and her Doctor of Optometry degree from Salus University Pennsylvania College of Optometry in Philadelphia, in the Accelerated Scholars Program. After receiving her O.D. degree, Dr. Armagno went on to complete a Residency in Pediatric Optometry at the New England College of Optometry in Boston. Her Residency included providing care at Tuft's Children's Hospital, Charles River Community Health Center and Perkins School for the Blind. Her training gives her special expertise in diagnosing and treating pediatric and adult disorders of eye alignment, muscle imbalances, focusing/eye teaming disorders and consequences of traumatic brain injury, stroke and concussion.
Dr. Armagno enjoys primary eye care with special interest in binocular vision disorders. She is active in academia through her scientific research on pediatric eye alignment and presentations at the Academy of Optometry meetings. Dr. Armagno also co-authored a book to help children with disabilities prepare for their first pair of glasses.
She has served the community as a member of the Lions Club. In her spare time, Dr. Armagno teaches science to early education students and inspires them to think critically about the world around them. She also enjoys crafting, hiking and caring for her rescue dog Adi.
LEARN, LIKE, FOLLOW,
SHARE!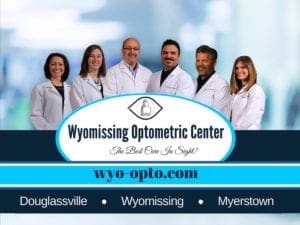 Locations
___________________________
Wyomissing
50 Berkshire Court
___________________________
Douglassville
1050 Ben Franklin Highway
___________________________
Myerstown
356 West Main Avenue
Useful Links
___________________