Offering the newest technology in Dry Eye treatment
Dry eye is a multifactorial disease of the tears and ocular surface that results in symptoms of discomfort, visual disturbance, and tear film instability with potential damage to the ocular surface. It is accompanied by increased osmolarity of the tear film and inflammation of the ocular surface. (International Dry Eye Workshop 2007 definition)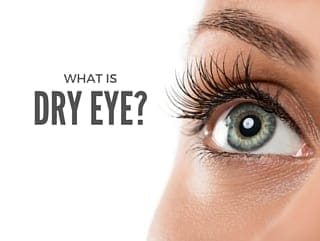 What Are The Symptoms?
gritty/sandy/foreign body sensation
tearing
burning/stinging
blurry vision
light sensitivity
contact lens intolerance
How Can We Help?
Our practice will perform a comprehensive Ocular Surface Disease evaluation to test the chemistry and volume of your tears. Once we diagnose the specific cause of your dry eye, we can offer targeted treatment options to relieve your symptoms. A recognized leader in dry eye treatment, Wyomissing Optometric Center offers MiBo Thermoflo to manage meibomian gland dysfunction, a leading cause of dry eye. Our diagnostic protocol and advanced treatments lead to excellent outcomes and happy patients.
Schedule A Dry Eye Evaluation
LEARN, LIKE, FOLLOW,
SHARE!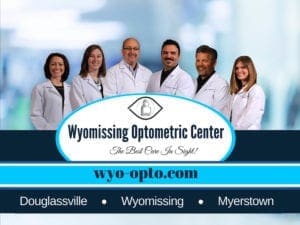 Locations
___________________________
Wyomissing
50 Berkshire Court
___________________________
Douglassville
1050 Ben Franklin Highway
___________________________
Myerstown
356 West Main Avenue
Useful Links
___________________