Emergency medical eye care available 24 hours a day.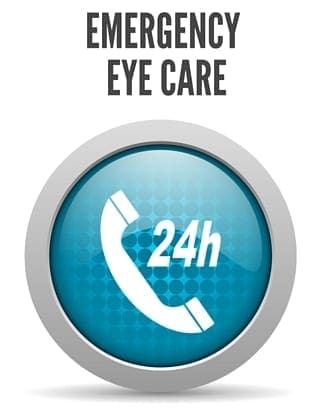 All of our eye doctors are board certified to diagnose and treat diseases of the eye. Since medical eye emergencies occur at the most inconvenient times, feel comfortable knowing that one of our docs is always "On Call" 24/7 to either meet you at one of our offices or at the emergency room at Penn State Health St. Joseph for care.
Whether it be:
Eye pain
An infection
Metal fragments or other foreign body
Chemical splash
Allergic reaction
Sports injury
Sudden onset of vision loss
Sudden appearance of light flashes or floaters
Any event that you feel warrants immediate medical attention
We are here to serve you! We also perform inpatient consults at Penn State Health St. Joseph upon request from a hospitalist or other attending physician on staff.
Our eye doctors are on call 24 hours a day for Medical Eye Emergencies by calling:
Wyomissing Office – (610) 374-3134
Douglassville Office – (610) 385-4333
Myerstown Office – (717) 866-1400
LEARN, LIKE, FOLLOW,
SHARE!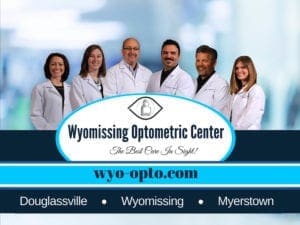 Locations
___________________________
Wyomissing
50 Berkshire Court
___________________________
Douglassville
1050 Ben Franklin Highway
___________________________
Myerstown
356 West Main Avenue
Useful Links
___________________