The Best Care In Sight
Schedule your eye care appointment today! 
Why Wyomissing Optometric Center?

Cutting Edge Technology
Our seasoned team embraces state of the art technologies to diagnose & treat vision & medical eye health problems, ensuring that you receive the Best Care in Sight!

Teaching Practice
We serve as mentors for doctors in training, researchers for FDA clinical trials, authors and national lecturers, our doctors are respected leaders in eye care.

Emergency Eye Care
We recognize eye emergencies are never planned so we offer 24/7 medical eye emergency care 365 days a year to give you peace of mind.

Experienced Team
As thought leaders, innovators & pioneers in vision care we offer our patients expertise, experience & excellence in optometric care.

Hospital Privileges
As Penn State Health St. Joseph credentialed staff members, we provide 24/7 assistance to emergency department patients and perform inpatient consults.

Community Involvement
Our team gives back through volunteer activities, speaking engagements, service projects & membership in civic organizations.
Meet our Team of Experienced Doctors
My kids and I have been going to the Douglassville office for at least 10 years. The staff are all amazing, eyewear selection is the most current, and Dr. Burrell rocks! Kathleen
"I believe that the fast start that I took getting into Vision Therapy made my recovery far more successful than many others in the same situation. The additional support system of being with the positive and encouraging vision therapists, twice a week, also had a very positive impact on my recovery. I could not have done this at home on my own. I have regained my life!" Michelle
"Dr. Corbin saved my eyes. If it wasn't for him I would have gone blind! I always always always go to him for my yearly checkup and he caught something." Kristen
"Very professional and yet very friendly. A totally positive experience for the patient from beginning to end. Super low turnover of personnel is very comforting. They get to know you and you them unlike so many of the franchise and store based operators." Murray
"I visited Wyomissing Optometric Center for a routine eye exam. During the exam, Dr. Corbin discovered a blockage in my neck. I would have never known, he saved my life! They give me and every patient 100% attention. No waiting, no complaints! I really appreciate all the care they give me!" Gerald, July 2016
"I have been a patient for about 3 months. I was referred to Wyomissing Optometric Center by the emergency room at Penn State St Joseph. Dr. Corbin discovered I had cataracts. We took care of that and now he continues to care for my eyes. I am very happy with my new eye doctor!" Bruce, July 2016
Get Started with the Best Care in Sight!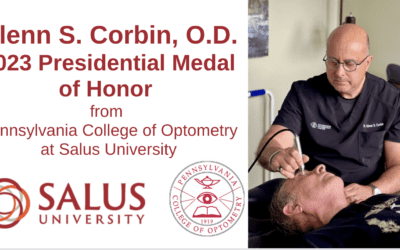 Join us as we proudly celebrate Dr. Glenn Corbin, an esteemed optometrist with a remarkable 41-year career, as he receives the prestigious 2023 Presidential Medal of Honor from  Pennsylvania College of Optometry (PCO) at Salus University. Dr. Corbin, who graduated...
read more
LEARN, LIKE, FOLLOW,
SHARE!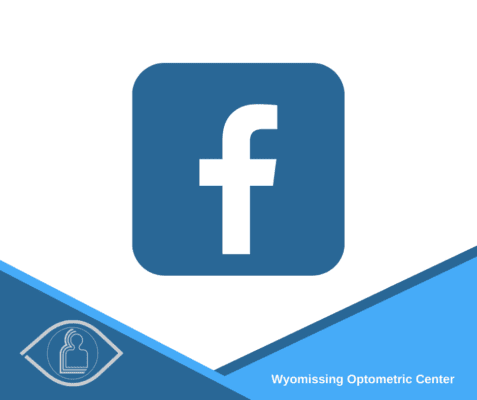 Locations
___________________________
Wyomissing
50 Berkshire Court
___________________________
Douglassville
1050 Ben Franklin Highway
Locations
___________________________
Myerstown
356 West Main Avenue
Useful Links
___________________