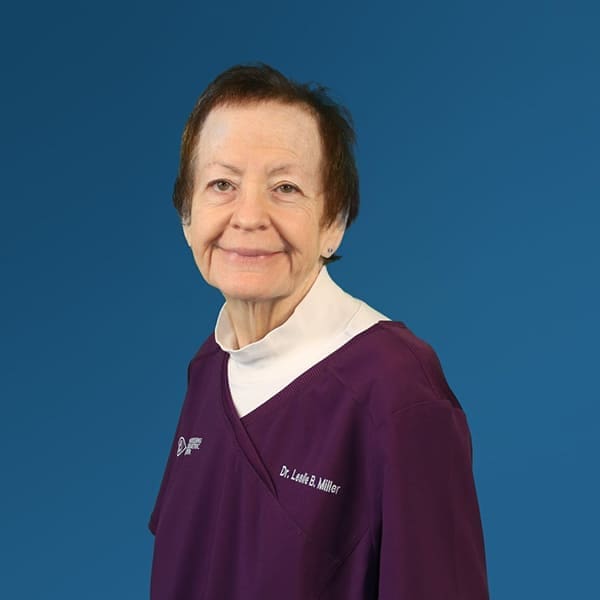 Dr. Miller joins our practice with years of private practice experience in comprehensive medical optometry. She earned a B.S. in biology from St. Mary's College of Maryland, graduating with honors. She then went on to earn her B.S. in Visual Science and O.D. degrees from the Pennsylvania College of Optometry in Philadelphia. Additional educational endeavors include a medical graduate program in physiology from the University of Maryland at Baltimore and Lutheran Theological Seminary Masters of Divinity Program in Gettysburg. Dr. Miller is Board Certified as a Diplomate by the American Board of Optometry. She is Certified as a Low Vision Specialist by the renowned Richard Shuldiner, OD/Wm. Feinbloom, OD Philosophy & Methods Low Vision Care program. Dr. Miller is nationally Board Certified to diagnose and treat ocular disease.
Dr. Miller enjoys primary eye care with special interest in ocular disease management. She remains active in numerous professional and civic organizations including the American Optometric Association, the Pennsylvania Optometric Association and Lititz AMBUCS.
In her spare time, Dr. Miller enjoys spending time with her husband Byron, antiquing, walking and pampering their cat AJ.
LEARN, LIKE, FOLLOW,
SHARE!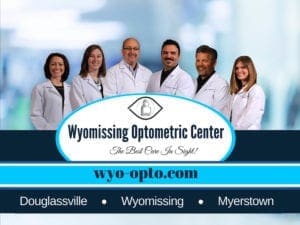 Locations
___________________________
Wyomissing
50 Berkshire Court
___________________________
Douglassville
1050 Ben Franklin Highway
___________________________
Myerstown
356 West Main Avenue
Useful Links
___________________