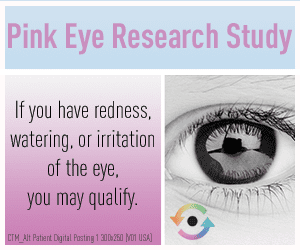 Do you think you have conjunctivitis (pink eye)?
You and/or your child may be able to participate if you (or they):
have had pink eye symptoms (e.g. redness, watering/discharge, or irritation) in at least one eye for no more than the past 3 days
are interested in taking part in a research study for up to 13 days
are willing to travel to the study center for appointments.
read more
LEARN, LIKE, FOLLOW,
SHARE!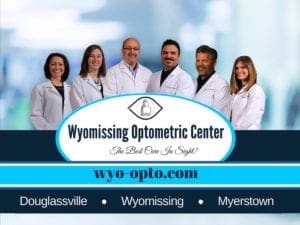 Locations
___________________________
Wyomissing
50 Berkshire Court
(610) 374-3134
___________________________
Douglassville
1050 Ben Franklin Highway
(610) 385-4333
___________________________
Myerstown
356 West Main Avenue
(717) 866-1400
Useful Links
___________________