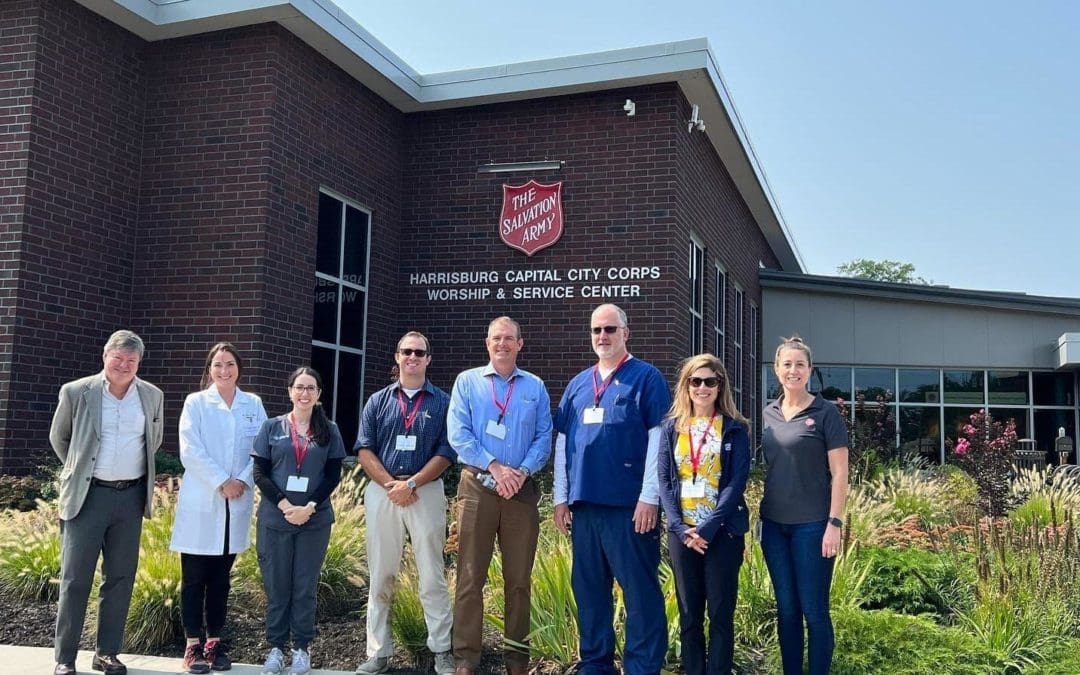 Dr. Rebecca Armagno participated in a free eye exam and prescription glasses clinic. The event was coordinated by the Pennsylvania Optometric Association, VSP Vision Eyes of Hope, and the Salvation Army to provide free eye exams and prescription glasses for the Harrisburg community. The event was held on Friday, Sept. 16, and Saturday, Sept. 17. from 9 p.m. to 4 p.m. on both days at the Salvation Army, located at 506 South 29th Street in Harrisburg.  
FOX 43 covered the event. Richard Christoph, Optometrist and Chair of the Legislative Affairs Committee for the POA, said the evaluation screens for any eye disease a patient may have or currently has that can impact their vision. "We're going to evaluate their vision, so if they need glasses or an update to their glasses to help them see better. Then, of course, looking at the health of their eyes, cataract, glaucoma, damage to the eye from diabetes, high blood pressure, and other diseases that can damage their vision," said Christoph.  (click here for the full FOX 43 story)
LEARN, LIKE, FOLLOW,
SHARE!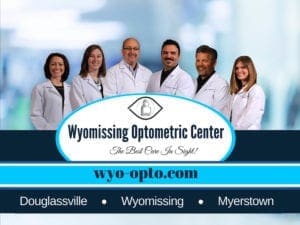 Locations
___________________________
Wyomissing
50 Berkshire Court
___________________________
Douglassville
1050 Ben Franklin Highway
___________________________
Myerstown
356 West Main Avenue
Useful Links
___________________